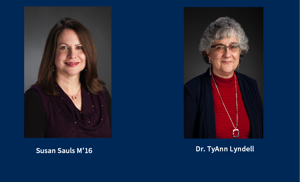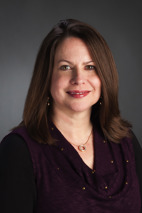 Susan Sauls M'16 has been promoted to full-time director of University Art Collections. Sauls, who previously served as the registrar for the University Art Collection, oversees the cataloging and storage of artworks owned by USI, the curation of exhibitions and displays in exhibit spaces across campus, and the registration and care of artworks brought in or donated to the University.
Sauls, who began her service at USI in 2005. received a master's degree in public administration from USI in 2016 and a bachelor's degree in art from the University of Evansville in 1989. She now reports to David Bower, vice president of development.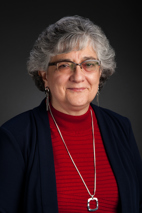 Dr. TyAnn Lyndell has been tapped to serve as the director of the Pott College of Science, Engineering, and Education Advising Center. In this position, Lyndell oversees advisors serving first-year undergraduate students within the College as they begin their academic careers, as well as any student within the College seeking academic or career advice. She reports to Michael "Brody" Broshears, assistant vice president for academic success.
Prior to arriving at USI, Lyndell served as the director of academic success at the University of Montevallo, as well as positions at Finlandia College, Wartburg College and the University of Northern Iowa. She holds a doctoral degree in postsecondary educational leadership from the University of Northern Iowa and a bachelor's degree in elementary education and teaching from Concordia University, Nebraska.