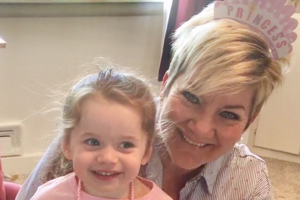 Written by Evelyn Bako Ferguson
Julie Whorl, administrative assistant for the Biology Department, is someone who radiates joy and has a genuine interest in learning about others. My first encounter with Julie began when she noticed a book I was carrying. A conversation about life, passion and purpose ensued. I spent the rest of the afternoon thinking of her wise words and found myself wanting to know more about Julie. A week later, I followed up with her for an interview.
What is your first memory of USI?
I began my career here in 2010 as a third shift custodian in the Rice Library. I love to read, so it was a perfect spot for me! During orientation I was given a tour around campus and there were so many people I knew and waved at. Being third shift I thought it was a shame I wouldn't get to see them on a regular basis. I decided that I wanted to eventually get a day time position so I could be a part of the energy I felt around campus.
What is an average work day like for you?
Every day is different depending on the time in the academic year. Some days are spent building classes for the upcoming semester, or ordering books for instructors. There are always questions to answer and problems to solve. Not to mention keeping track of 16 instructors and trying to keep them in line! I love being able to help someone resolve an issue.
What would you say are some of your fondest memories about working at USI?
The connections I have made with faculty, staff and students. I especially like meeting the new students each year and letting them know they can come to me if they need help with something. I like getting to know them during their time here. We have amazing students and I hear all the time about how helpful everyone on campus is. I also treasure the notes I receive from them when they graduate. I'm happy for them but sad to see them go.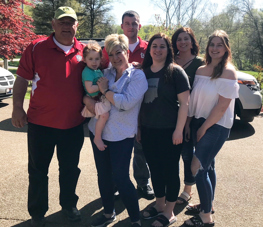 What are you passionate about?
My family.
Who inspires you?
I really admire our veterans who decide to come back to college after they have served. Many of them are dealing with all kinds of issues and have made many sacrifices for our country. Also, I am inspired by students who have children, a job or two and are trying to get a college education. I don't know how they do it.  
What is your favorite place in the world? 
When I am here at work my favorite place is the garden our Biology Department has adopted.  It is so nice and peaceful out there. Otherwise, it would be any beach with my family.
If you could be any animal what would you be?
A hummingbird. They are so tiny, quick and colorful. My granddaughter and I love to watch them from the window.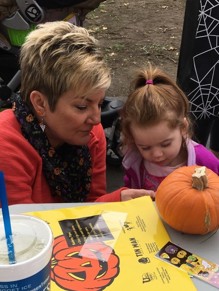 If you weren't in this role, what would you be doing instead?
I would probably be a teacher. I have always loved being around children and worked in a grade school for 10 years as an aide. So I am still around children, they are just a little bigger.
What's the coolest thing you're working on right now?
Helping one of my daughters get ready to move into a new house. She actually asks my advice and sometimes she even does what I suggest!
What's your favorite movie?
I have many favorites, but The Green Mile is up at the top of my list.
What's your favorite summer treat?
Ice-cold watermelon with just a sprinkle of salt.
What is your personal philosophy on life?
Be kind to each other. You never know what other people are going through. We all have issues to deal with and we should help each other out.