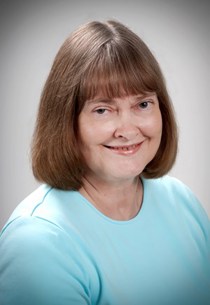 Shout-out comes from Angel Nelson
Carolyn Campbell is the epitome of an outstanding employee. During the last calendar year, she processed more than 10,000 transcripts. In addition to this, she patiently answers numerous questions from students and parents. She is always concerned with helping students and making sure their needs are met. It isn't uncommon to see her working past 4:30 p.m. to ensure all the day's orders are complete or to help a student with an urgent need.
Carolyn was invaluable during the implementation of the Banner Extension transcript automation. She was meticulous with her testing procedures and record-keeping. She used her vast knowledge to design new scenarios for testing to guarantee a seamless transition for our office and our students.
Carolyn's attitude is as much of an asset as her work ethic. She continually builds up people around her, and she gets along well with students and co-workers from all departments. Most important, we know that if we have important tasks, Carolyn is someone we can trust to get things done.
(Carolyn Campbell is a senior administrative assistant in the Registrar's Office.)