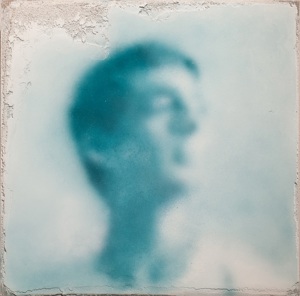 Mike Nichols, the University of Southern Indiana Art and Design Department visiting studio artist for the fall 2017 semester, will present a lecture on his art, titled "Limelight," at 6:15 p.m. Wednesday, November 15 in Kleymeyer Hall in the lower level of the Liberal Arts Center. Nichols will also host a workshop on buon fresco painting at 10 a.m. Thursday, November 16 in Room 105 of the Studio Art Building. Both events are free and open to the public.
Nichols, who serves as professor of art at Western Kentucky University, has received many recognitions and honors that include more than two dozen awards from competitive exhibitions. In 2010, he received an Al Smith Fellowship from the Kentucky Arts Council. He was awarded three WKU faculty grants, "Buon Fresco Technique," "Painted in Stone," and "Refresh," that supported research in the technique of buon fresco painting.
In an artist statement, Nichols says that the buon fresco painting style's "use as a medium for contemporary expression is barely existent due to reasons that include its extreme physical demands, rigidity and the overall difficulty of the medium. The goal of my work is to push the traditional boundaries of fresco in ways that respect the medium's history, but offer a "fresh" point of access for contemporary viewers."
His drawings and paintings have been featured in exhibitions throughout the United States in venues that include the Boston Center for the Arts, the Carnegie Visual and Performing Arts Center, and the Huntsville Museum of Art. Nichols earned a Master of Fine Arts in Painting from Fontbonne University and resides in Bowling Green, Kentucky.
For more information, contact Katie Waters, USI professor of art, at kmwaters@usi.edu or 812-464-1933.