The Southern Indiana Reading Series will present readings and discussions with two amazing poets, Matthew Guenette and Maggie Smith, on Thursday, October 12. The first reading will begin at 4:30 p.m. at the University of Southern Indiana Griffin Center, which will be followed by a reception. The second reading will begin at 6:30 p.m. at Red Bank Library in Evansville. Books will be available for purchase and for signing at both locations. Both events are free and open to the public.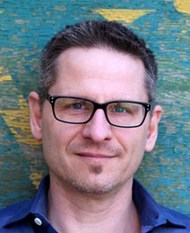 Matthew Guenette is the author of three full-length poetry collections: Vasectomania (University of Akron Press, 2017), American Busboy (University of Akron Press, 2011), and Sudden Anthem(Dream Horse Press, 2008). He is also the author of the chapbook Civil Disobedience (Rabbit Catastrophe Press, 2017). His poems have appeared in numerous journals and reviews, and he has had residencies at the Vermont Studio Center and the Hessen-Wisconsin Fellowship. Matt currently teaches composition and creative writing at Madison College in Madison, WI, where he lives with his wife, two kids, and a 20-lb cat named Butternut.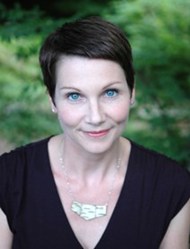 Maggie Smith is the author of three books of poetry: Good Bones (Tupelo Press, September 2017); The Well Speaks of Its Own Poison (Tupelo Press, 2015); and Lamp of the Body (Red Hen Press, 2005). Smith is also the author of three prizewinning chapbooks. Her poems appear in The Best American Poetry, the New York Times, The Paris Review, Ploughshares, The Gettysburg Review, Guernica, Plume, AGNI, Virginia Quarterly Review, and elsewhere. In 2016 her poem "Good Bones" went viral internationally and has been translated into nearly a dozen languages. Public Radio International called it "the official poem of 2016."
For more information, please contact Matthew Graham, at 812-464-1953 or mgraham@usi.edu.