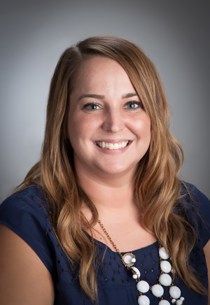 This shout-out comes from Aaron Pryor
As the director of Student Support Services, a program aimed at serving and retaining some of the most vulnerable students on campus, Heather Bauer carries out her job duties with dignity, grace and poise.
She creates a warm and welcoming environment for students, families and peers alike. Annually, she receives a deluge of praise from the students she interacts with (both in and out of the program.) She is always defined as empathetic, sincere, caring and student-centered.
For Heather, her work doesn't start and stop within the confines of her day-to-day duties in Student Support Services. She also volunteers as the committee chair for scholarships through Indiana TRIO in an effort to provide financial aid to the most needy and deserving. She is an ongoing advocate in USI's Sexual Assault and Gender Violence Prevention Group.
I would struggle to find a more inviting and friendly-face on campus to guide students to success at USI. Due to her humbleness and humility, you rarely hear her touting her own impressive resume. She carries out her work as a form of calling and not for external accolades.