ScreaglePride Shout-out: Angel Nelson
ScreaglePride Shout-out: Angel Nelson
10/23/2017 |
University Communications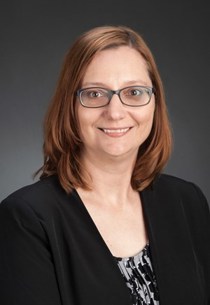 This shout-out comes from Linda Trible
Angel is extremely talented at identifying problems and developing solutions to improve productivity and customer service. She is able to think logically to find the means to make things better. Her innovative way of addressing situations improves processes and procedures. Through her innovative thinking, persistence and tireless testing, we now have the ability to quickly and more easily fulfill transcript orders.
Expediting the processing of provisional readmissions and dismissals is another example of Angel's influence in improving the handling of student records. Seeing the amount of time spent in identifying affected students, she worked with IT programmers to develop a process to get information to faculty quicker, benefiting students.
Angel has the ability to thoroughly examine situations and improve them. The Registrar's Office is fortunate to have such an innovative and dedicated professional.
(Angel is an assistant registrar in the Registrar's Office.)