Contact
Office: Orr Center, Room 1096
Open Monday - Friday
8 a.m. - 4:30 p.m. (central)
Local Phone: 812-464-1765
Toll Free: 800-467-1965
Email: i.apply
---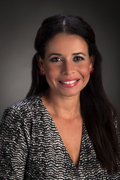 Mrs. Gina Videa Alvarez
International Admissions Coordinator Contact: 812-464-1768
Robert D. Orr Center 1092
Email:
gvidea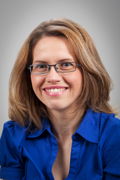 Dr. Emilija Zlatkovska
Affiliate Assistant Professor of EnglishDirector of Intensive English ProgramAdjunct - Liberal Arts Contact: 812-461-5362
Robert D. Orr Center 3053
Email:
ezlatkovsk
Website
High-tech facilities
"They have a great curriculum here at USI in the industrial engineering area. I'm actually doing a research project in the transportation logistics area with my professor, and I'm learning a lot."
×
Language learning
"When I came to USI, I was excited to be in an English world, where I really have to push myself to learn English better and be more fluent in it. The teachers were really friendly about my language barrier. They would let me use an English-French dictionary so I could have the same understanding as other students."
×
Bahasa