The Associate Provost for Academic Affairs assists Provost Rochon in managing many different facets of undergraduate and graduate education programs, including general administration with college deans, the Center for Excellence in Teaching and Learning, Distance Learning, and Student Affairs administrative staff in coordinating the following programs:
University Core Curriculum (CORE 39)
Academic Program Review
Honors Program
Living Learning Communities
First Year Experience
Undergraduate Research Initiatives (Endeavor!)
---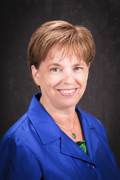 Dr. Marcia Kiessling
Associate Provost for Student Affairs Contact: 812-464-1757
Byron C. Wright Administration Building 104A
Email:
kiessling
The Associate Provost for Student Affairs oversees USI student programs and general administration, with management and direction of:
Career Services & Internships
Counseling Center
Dean of Students
Housing & Residence Life
Multicultural Center
Recreation, Fitness & Wellness
Religious Life
Student Development Programs
Student Publications
University Health Center
---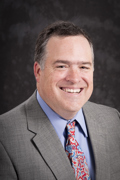 Dr. Mark Bernhard
Associate Provost for Outreach and Engagement Contact: 812-228-5098
University Center East 2209
Email:
mcbernhard
The Associate Provost for Outreach and Engagement advances the mission of USI by providing and facilitating educational, research, and technical services for people, groups, and organizations in regional, state, national, and global communities.  These services support and promote economic development, social and cultural enrichment, and individual well-being.