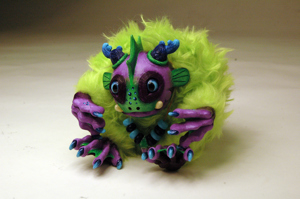 Students faced something terrifying. Something otherworldly. Something small? Every semester Rob Millard-Mendez, professor of art at USI, has students enter a professional art exhibition. Last semester, he and six of his students were accepted in the national juried show "Tiny Monsters" at Fe Gallery in Sacramento, California.
The call for entries to the show beckoned artists with the lines: "Some of the greatest threats come in the smallest and most deceiving packages. So we host our Tiny Monster themed art show in tribute to the wolf in grandmother's clothes, to the bump in the night, to the monsters under our beds and to all of your most dangerous creations who lurk in a tiny frame." 
While the thought of entering an exhibition can be intimidating, it's a fear that artists must face if they want to advance in the art world. "The process helps them to get a sense of professional documentation, image manipulation and submission," said Millard-Mendez. "It also allows them to see how their work fares in competition with the work of other artists. When they get into the shows, it is really great, and quite an honor, nice resume-building material. When they do not get in, that is also an opportunity for authentic learning. Being an artist requires the development of a thick skin against rejection," he said.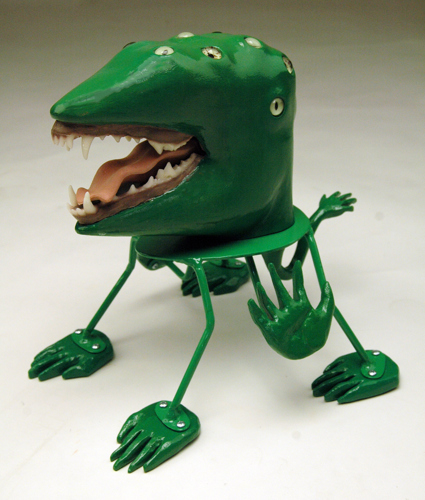 Artist: Rob Millard-Mendez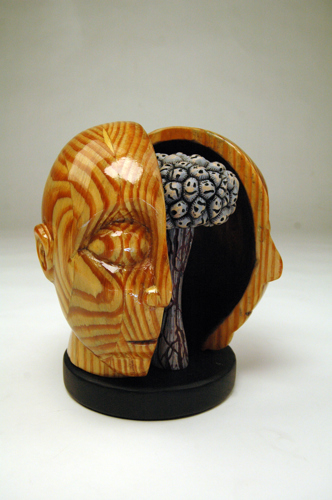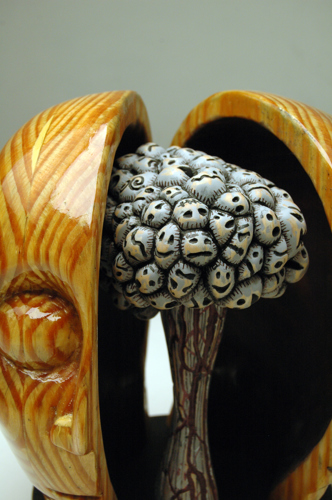 Artist: Glen Tyler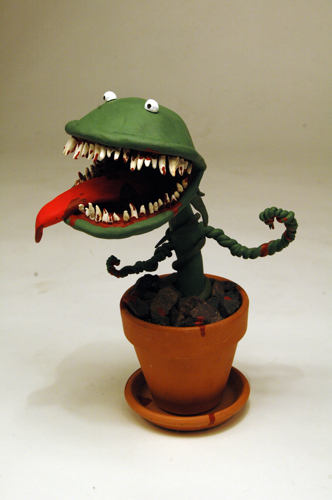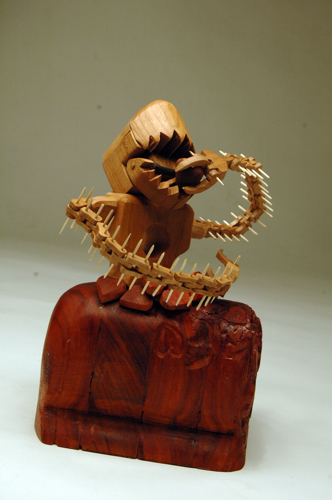 Artists (left): Kelsey Allison (right): Brian Simpson