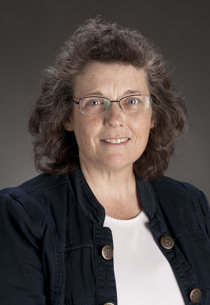 The University of Southern Indiana has hired Dr. Belle Doyle Cowden as its executive director of online learning. Cowden will begin her duties as executive director on August 1, 2017.
As executive director, Cowden will advance the goals and objectives of online learning at USI and provide leadership in developing and implementing online learning strategy. She will also align the direction and vision of online learning with USI's strategic plan goals of purposeful and sustainable growth, access and opportunity by design, and excellence in learning for the entire USI community.
"We're excited about the appointment of Dr. Cowden as the executive director for online learning," said Dr. Shelley Blunt, assistant provost for academic affairs. "She brings with her a wealth of experience in online program development and education.  Belle will work with our academic departments to increase and strengthen online opportunities for students." 
Prior to joining USI, Cowden served as the director of continuing and distance education at the University of Northern Iowa. She also served as instructional developer/coordinator at UNI, and received the 2013 Innovators Award from the Iowa Distance Learning Association.
Cowden has bachelor's degrees in mathematics from the University of Wisconsin, Platteville, and computer science from Coe College, and a master's degree in educational technology and a Doctor of Education degree in curriculum and instruction from the University of Northern Iowa.