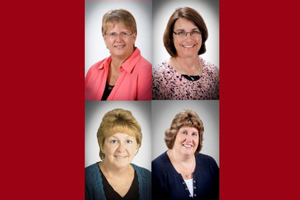 These shout-outs come from Nita Musich:
Terri Alvey has been instrumental in the success of many Staff Council events: Archie's Closet Food Drive, The Giving Tree, the Pumpkin Decorating Contest, and the Employee Picnic. Without her dedication to the Employee Relations Committee of Staff Council, her creative messaging, and mad IT skills, I don't think many of the Staff Council sponsored programs would have been as successful over the past two years.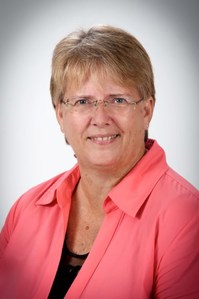 Terri Alvey, Web/Computer Support Technician/Library Systems, Rice Library
Cindi Kueber has served on Staff Council for four consecutive years, from 2013-2017. She has spent endless hours serving on the Economic Benefits Committee and helped in the selection of Lockton Company for the Support Staff compensation study. Cindi has always been willing to volunteer in support of the many programs and events sponsored by the Staff Council.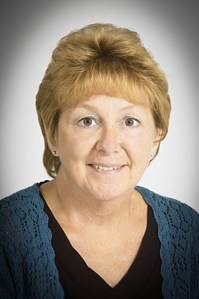 Cindi Kueber, Administrative Assistant, Outreach and Engagement
Mary Scheller's service to Staff Council has enabled our representative body to not only serve our employees and students, but have outreach into the community as well. Through Mary's coordination, Staff Council began sponsoring a blood drive in 2016. This summer's blood drive will be the second Staff Council sponsored drive. Mary's positive attitude, sage advice and creativity has contributed greatly to Staff Council's success over the past two years of her service.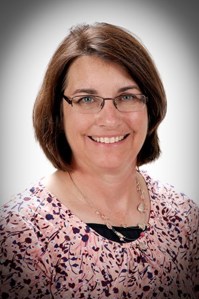 Mary Scheller, Communications Associate, College of Nursing and Health Professions
Lisa Wulff's service to Staff Council over the past four years has been invaluable! Staff Council could always rely on Lisa to contribute ideas and survey her colleagues whenever an issue was being weighed. Her ability to be candid and give specific examples for some of the challenges presented to Staff Council will be greatly missed. Lisa contributed endless hours of her time to make sure Archie's Food Closet drive, The Giving Tree and the Employee Picnic were successful from 2013-2017. Her willingness to serve our USI family is admirable.    

Lisa Wulff, Accounting Assistant, Accounts Payable
We hope to publish ScreaglePride Shout-outs monthly. These can include an individual shout-out or one for an entire department or group. For more information or to send a shout-out, contact Angie O'Nan at amonan@usi.edu or 812-465-7005.