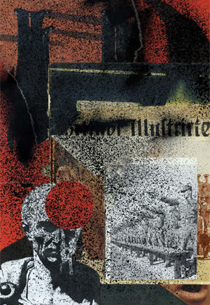 Southern Indiana Review (SIR) presents a cross-section of emerging and established artists and writers whose work is both regional and national in scope and degree of recognition. With the support of the Indiana Arts Commission and National Endowment for the Arts, SIR is published in October and May by the University of Southern Indiana and sponsored by the College of Liberal Arts. Find out more about SIR.
Southern Indiana Review is available for purchase online, in the USI Campus Store and at Barnes and Noble.
Featured in this issue:
2016 Mary C. Mohr Poetry Award Winner:
Richard Thompson – manhood
Bio: 2016 Mary C. Mohr Poetry Award winner Richard Thompson was recently awarded Sigma Tau Delta's Eleanor P. North Poetry Award. His poetry has appeared in Skive Journal, Empirical Journal and The Avenue, among others. He grew up in rural Canada, and now lives with his wife, Sherise, and son, Jacob, in Houston, Texas, where he is a clinical psychologist and studies creative writing at the University of Houston.
Judge: Jericho Brown
2016 Mary C. Mohr Fiction Award Winner: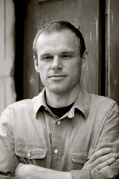 Bradford Kammin – The One Good Thing About Las Vegas, Nevada
Bio: 2016 Mary C. Mohr Fiction Award winner Bradford Kammin's short stories have appeared in The Gettysburg Review, Arts & Letters, Cimarron Review, and elsewhere. He is a graduate of the University of Michigan's MFA program in creative writing, and is currently pursuing a PhD in English and creative writing at Western Michigan University, where he teaches creative writing and serves as fiction editor of Third Coast.
Judge: Adam Johnson
Featured Artist: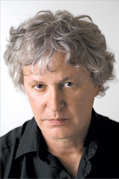 Robert Pollard
Bio: Robert Pollard, who is best known for his sustained, prolific songwriting and recording, was creating collages even before he was writing songs. Often satirical, political, dark, and sarcastic, his collages have been exhibited at Michael Imperioli's Studio Dante in New York, the Rock and Roll Hall of Fame in Cleveland, and Merge Records headquarters in Durham, North Carolina.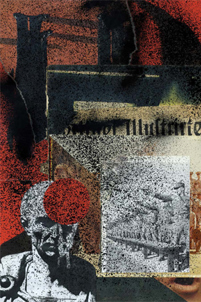 Robert Pollard
Hidden in a Limousine, 2015
Collage, Nine Pieces with Spray Enamel
13" x 17.75"

Featured writers (View bios):
Benjamin Alfaro
Christopher Citro
George David Clark
Emily Rose Cole
Chelsea Dingman
Gregory Fraser
John Gallaher
Anna Claire Hodge
Bradford Kammin
Ada Limón
Jill McDonough
Philip Metres
Andrew Mitchell
Mark Neely
Sarah Rose Nordgren
Leslie Pietrzyk
Catherine Pond
Katie Schmid
Maggie Smith
Ephraim Scott Sommers
Richard Thompson
Michael Waters
Lee Zacharias