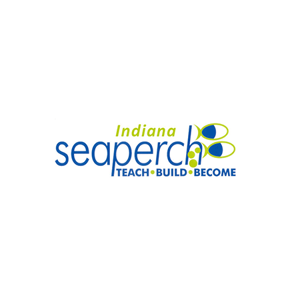 The Southwest Indiana STEM (SwISTEM) Resource Center in the Pott College of Science, Engineering, and Education at the University of Southern Indiana will host this year's USI Regional SeaPerch Challenge – a district-wide one-day design competition from 9 a.m. to 12:30 p.m. Saturday, April 22 at the Mount Vernon Junior High School Natatorium.
SeaPerch is an innovative underwater robotics program that trains teachers to teach their students how to build an underwater Remotely Operated Vehicle (ROV) in an in-school or out-of-school setting. Students build the ROV from a kit comprised of low-cost, easily accessible parts, following a curriculum that teaches basic engineering and science concepts with a marine engineering theme.
The challenge fosters an end goal, rewards sportsmanship, spirit and presentation skills, as well as mastery of the concepts. The goal is to engage and inspire young people by exposing them to exciting, hands-on, and mentor-based programs that build science, engineering and technology skills, while at the same time fostering self-confidence and life skills.
The program is designed to take students out of the traditional classroom environment and give them an opportunity to learn about science and engineering in a way that is fun and exciting. It teaches teamwork and the scientific process while building teamwork and inspiring young minds. The main goal is to instill a love of STEM (Science, Technology, Engineering and Mathematics) in students.
Up to 36 teams of third-through 12th-graders from 18 different organizations will compete in the USI Regional SeaPerch Challenge this year. Teams will check in from 8:30 a.m. to noon. An award ceremony will follow at 1 p.m. in the Natatorium. The teams that competed in the 2017 USI Regional SeaPerch Challenge will advance to the National SeaPerch Challenge May 19-20 at the Georgia Tech Aquatics Center, home of the water events held during the 1996 Olympic Games in Atlanta.
For more information about SeaPerch, visit www.seaperch.org.