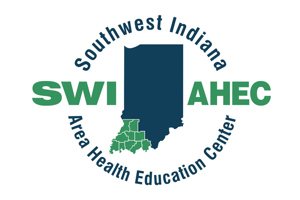 Southwest Indiana Area Health Education Center (SWI-AHEC) has purchased 34 anatomical models, valued at more than $15,000, for Ivy Tech Community College's Tell City campus, offering Perry County students a new opportunity to enroll in human anatomy and physiology courses.
The models provide a three-dimensional representation of the unit being studied, including various body parts, skin and muscles. "It's easier for students to see and understand anatomical structures with the models than with pictures in a textbook," said Jane Friona, executive director of SWI-AHEC.
Because of the donation, Ivy Tech's Tell City site will now be able to offer anatomy and physiology this fall at Tell City High School.
"Anatomy and physiology is an important course because it is a prerequisite for degrees in nearly all health careers," said Friona. "Perry County Memorial Hospital is also very supportive of this initiative because it will expand the number of skilled workers available to fill jobs within their facility. This fulfills our mission because it will help expand educational programming to support healthcare workforce development in a rural community, and also helps the future workforce for a critical access hospital."
In the spring of 2015, Ivy Tech plans to add a new $250,000 science lab at the Tell City campus. The lab will house general science classes, as well as the Anatomy and Physiology courses. "It's because of the outstanding support from community partners such as SWI-AHEC, the City of Tell City, the Tell City-Troy Township School Corporation and the University of Southern Indiana that we are able to expand our course offerings in Tell City to meet the needs of students and area employers," said Ivy Tech Chancellor Jonathan Weinzapfel.
SWI-AHEC stands for Southwest Indiana Area Health Education Center. It began as a regional center in 2008, and it is hosted by the University of Southern Indiana in the College of Nursing and Health Professions. SWI-AHEC is part of a national network with a mission to improve health by leading the nation in the recruitment, training and retention of a diverse health workforce for underserved communities.