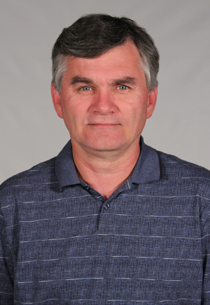 Jim Wolfe Jr. will join the University of Southern Indiana as director of facilities operations and planning effective Monday, August 4. Wolfe comes to USI from Indiana University-Southeast in New Albany, Indiana, where he was director of the Physical Plant. 
An Evansville native, Wolfe has held senior facilities positions at the Sisters of St. Benedict Monastery in Ferdinand and at the headquarters of Springleaf Financial Services in Evansville.  At IU-Southeast, his oversaw a long list of capital, maintenance and campus improvement projects.
He holds a Bachelor of Science degree in industrial technology from Southern Illinois University Carbondale and an Associate in Applied Science degree in electrical power systems from the Community College of the Air Force.
"At IU-Southeast, Jim's accomplishments centered around efficient and effective stewardship of resources, a responsibility USI has always taken seriously," said Mark Rozewski, vice president for Finance and Administration. "Please join me in welcoming Jim to USI and back to his hometown."
Wolfe steps into a position held by Steve Helfrich for 36 years, until he retired at the end of July.