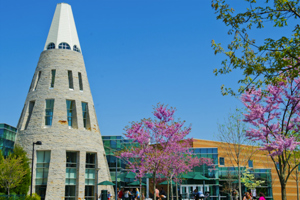 USI's Bachelor of General Studies (BGS) program will host two information sessions for individuals who are interested in returning to college to complete a degree. Attendees will learn about new education options and how to proceed with their educational goals.
The BGS program is designed for working adults with prior college, technical and/or military experience, significant career experience and a strong desire to complete college course work that will be meaningful and personally enriching. BGS students have the opportunity to choose from the Applied Studies Options in Enterprising Leadership or Public Service, or the Individual Studies Option to create a program that meets their specific career and educational goals.
"USI's Bachelor of General Studies program has been revised to better meet the needs of adult learners, focusing on relevant courses designed to enhance career development, offered in an accessible and affordable on-line format," said Lee Ann Shafer, academic program manager/BGS advisor in Outreach and Engagement. "The two new concentrations, enterprising leadership and public service, are an exciting new addition to the academic programs offered at USI."
Information sessions will be held on Wednesday, July 23 at Innovation Pointe located at 318 Main Street in downtown Evansville and Thursday, August 7 in USI's Traditions Lounge in University Center East. Both sessions will take place from 5 to 7 p.m. Reservations and walk-ins are welcome.
For additional information, contact Lee Ann Shafer at 812-464-1879, 800-467-8600 or lshafer@usi.edu.