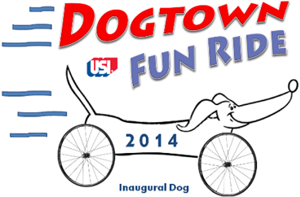 The University of Southern Indiana's Recreation, Fitness, and Wellness Department will host the inaugural Dogtown Fun Ride bicycle ride on Saturday, April 5.
Registration is from 10 a.m. to 11 a.m. in front of the Recreation, Fitness and Wellness Center on the USI campus, and those who register will receive lunch and a T-shirt while supplies last. The ride begins between 11 a.m. and noon and ends at 4 p.m. with course options of 15 or 30 miles.
Register online, by mailing or delivering a form to Dave Enzler, director of Recreation, Fitness and Wellness, by March 31, or on the day of the event. Go to www.usi.edu/rfw/dogtown-fun-ride to register online or download a form.
Pre-register in advance to guarantee you'll receive a T-shirt in your size. Bikes are available free to USI students with pre-paid reservations, but supplies are limited.
The Dogtown Fun Ride is sponsored by Dan's Comp with additional support from USI Housing and Residence Life, Little Caesars, Mofonts.com, Eagle Village student apartments, and Rite Crete Concrete Products.
For more information, contact Enzler at denzler@usi.edu or 812-461-5271.