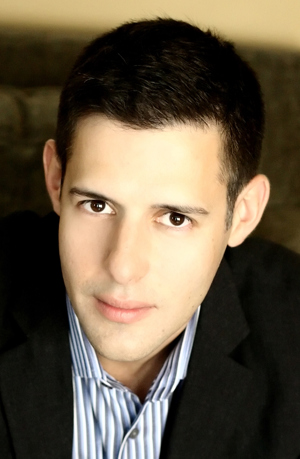 Dr. John Corvino, chair of the Philosophy Department at Wayne State University in Detroit, Michigan, will present the 2014 University of Southern Indiana College of Liberal Arts Distinguished Scholar Lecture, "Haters, Sinners, and the Rest of Us: The Gay Debate Today," at 4:30 p.m. Wednesday, March 26, in Forum III in the Wright Administration Building.
Corvino is co-author of Debating Same-Sex Marriage (June 2012) and author of What's Wrong with Homosexuality? (January 2013), both from Oxford University Press. He has also contributed to The Advocate, The LA Times, The Independent Gay Forum, The Huffington Post, The New Republic, and The New York Times. 
In the last 20 years, he has spoken at over 200 campuses on issues of sexuality, ethics, and marriage. Corvino is the recipient of numerous awards, including a 2012 Distinguished Professor of the Year Award from the Presidents' Council of the State Universities of Michigan and a 2004 Spirit of Detroit Award from the Detroit City Council for his work on behalf of Lesbian, Gay, Bisexual, and Transgender (LGBT) rights. His YouTube videos have received nearly a million hits.
The 2014 College of Liberal Arts Distinguished Scholar Lecture is sponsored by USI's College of Liberal Arts, Philosophy Department, Counseling Center, and Center for Interdisciplinary Studies.