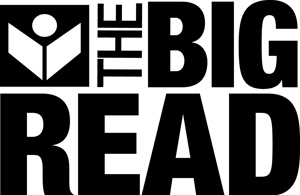 The University of Southern Indiana has been awarded a $16,000 Big Read grant from the National Endowment for the Arts. Grant funds will be used in the spring 2014 semester to help renew an interest in reading.
The Grapes of Wrath, a novel that depicts economic hard times and environmental issues faced by those who lived through the great depression, was selected for the community read as it closely relates to the world we live in today.
Big Read events will include exhibits, discussion groups, a lecture and panel discussion, screenings of The Grapes of Wrath, and more.
Program sponsors will include Evansville Literacy Coalition, Evansville Protestant Home, Evansville Vanderburgh Public Library, Evansville Vanderburgh School Corporation, Ivy Tech Community College, Seton Residence, Solarbron, Southwestern Indiana Regional Council on Aging and More, Vanderburgh County Soil and Water Conservation District, West River, WNIN, and more.
The Big Read is a program of the National Endowment for the Arts (NEA), designed to revitalize the role of literature in American culture and to encourage citizens to read for pleasure and enlightenment. The NEA presents The Big Read in partnership with Arts Midwest. The NEA inaugurated The Big Read as a pilot project in 2006 with 10 communities featuring four books. It continues to expand to include more communities and additional books. To date, more than 1,000 grants have been awarded to communities in the United States to host Big Reads since the program's 2007 national launch.
For more information, contact Dr. Anne Statham, director of USI's Service Learning Program, at aastatham@usi.edu.