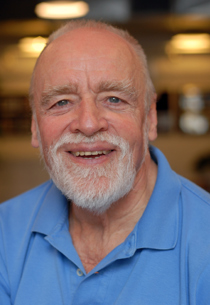 The University of Southern Indiana's College of Liberal Arts and Department of Performing Arts present the Distinguished Scholar Lecture featuring professional director Terry Schreiber at 5 p.m. Friday, April 26, in Kleymeyer Hall in the lower level of the Liberal Arts Center.
Elliot Wasserman, chair of the Department of Performing Arts, describes Schreiber as "one of the most important acting instructors in the country." Schreiber has been teaching and directing for more than 40 years.
He has trained a number of successful actors for stage and film, including Edward Norton and Maria Bello, at T. Schreiber Studios, his private training academy for actors.
On Broadway he directed the Tony-nominated play K2, The Trip Back Down starring John Cullum, and Devour the Snow.
Off-Broadway his directing credits include Desire Under the Elms at The Roundabout Theatre with Kathy Baker and Feedlot at Circle Repertory with Jeff Daniels. He has directed at regional theatres around the country including The Guthrie Theatre, Syracuse Stage, Hartman Theatre Co., Pittsburgh Public Theatre, Buffalo Arena Stage (directing Celeste Holm and Betty Buckley), and George Street Playhouse.
Internationally, Terry has directed numerous American plays in Japan and has taught at the French American Cinema Theatre in Paris. He will be directing the New York premiere of Yasmine Beverly Rana's The Fallen June 19-July 28 at his studio.
His first book, Acting: Advanced Technique for the Actor, Director, and Teacher, is in its third printing, and his Producing on a Short Shoelace is now available in ebook form and deals with his many years of producing and directing Off-Off Broadway.