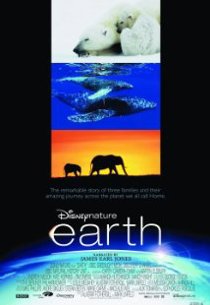 The University of Southern Indiana's spring 2013 Friday Night in the Forum film series starts at 7:30 p.m. Friday, March 22, with Disney's "Earth." The film, directed by Alastair Fothergill and Mark Linfield, is a majestic documentary that captures rare and intimate footage of nature's wildest and most elusive animals as they journey across our planet.
The series features films shown through USI's new digital light processing projection system. Each film is shown at 7:30 p.m. in Forum I in the Wright Administration Building and is free and open to the public.

Others films in the series include:

March  29 – "The Cook, the Thief, His Wife, and Her Lover" 
April 12 – "The Decameron" 
April 19 – "The Well-digger's Daughter" 
April 26 – "Footnote" 
May 3 – "Where Do We Go Now"
Friday Night in the Forum is sponsored by the College of Liberal Arts and the Tri-State Cinema Society.
Eric Braysmith, lecturer in Liberal Arts, will lead an informal discussion immediately following each film. For more information, contact Braysmith at 812/464-1740.